| Night Call | Blazing Chrome | Defector |
| --- | --- | --- |
| | | |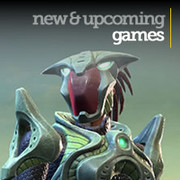 Find release dates, trailers, and scores for major upcoming and recent videogame releases for all platforms, updated weekly.
1.

Final Fantasy XIV: Shadowbringers

Release Date:

July 2, 2019

Take part in the next saga of FINAL FANTASY® XIV Online with the next legendary expansion pack—SHADOWBRINGERS. New jobs: Gunbreaker and Dancer New races: Viera and Hrothgar Level cap increased: 70 to 80 New cities: The Crystarium and Eulmore Journey through expansive new areas, such as the Rak'tika Greatwood, Amh Araeng, Il Mheg and Lakeland. New trails, including harrowing encounters with Titania and Innocence. New beast tribes: pixies, Nu Mou, and dwarves New 8-player raid: Eden An exciting new series of alliance raids YoRHa:Dark Apocalypse The Restoration of the Holy See of Ishgard - In the aftermath of the Dragonsong War, Disciples of the Hand and Land work together to rebuild Ishgard

2.

F1 2019

Release Date:

June 27, 2019

The official videogame of the 2019 FIA Formula One World Championship, F1 2019 challenges you to Defeat your Rivals in the most ambitious F1 game in Codemasters' history. The game is released a full two months earlier during the Formula 1 myWorld Grosser Preis von Osterreich 2019 weekend and, unlike previous iterations, ahead of the British, German and Hungarian races. F1 2019 features all the official teams, drivers and all 21 circuits from the 2019 season. This year sees the inclusion of F2 with players being able to complete the 2018 season with the likes of George Russell, Lando Norris and Alexander Albon. The 2019 F2 season content will be made available as a free digital update during the season. Having established itself as one of the highest rated racing franchises of all time, F1 2019 builds on the success of previous iterations and delivers an experience that rivals the quality and production values of its real-life race counterpart. With greater emphasis on graphical fidelity, the environments have been significantly enhanced, and the tracks come to life like never before. Night races have been completely overhauled creating vastly improved levels of realism and the upgraded F1 broadcast sound and visuals add further realism to all aspects of the race weekend.

3.

GORN

Release Date:

July 18, 2019

GORN is a ludicrously violent VR gladiator simulator, made by Free Lives, the developers of Broforce and Genital Jousting.

4.

Outer Wilds

Release Date:

May 30, 2019

Outer Wilds is an open world mystery about a solar system trapped in an endless time loop.

5.

Hell is Other Demons

Release Date:

May 20, 2019

Hell is Other Demons is a juicy arcade shooter with bold color schemes and a heavy synthwave soundtrack.

6.

AMID EVIL

Release Date:

June 20, 2019

A retro FPS for the ages! Once branded a HERETIC. Now YOU have been chosen as our champion! Reclaim our sacred weapons. Take back our ancient lands. If you can stand... AMID EVIL.

7.

Total War: Three Kingdoms

Release Date:

May 23, 2019

Total War: THREE KINGDOMS is the first in the award-winning series to recreate epic conflict across ancient China. Combining a gripping turn-based campaign of empire-building & conquest with stunning real-time battles, THREE KINGDOMS redefines the series in an age of heroes & legends.

8.

The Sims 4: Island Living

Release Date:

June 21, 2019

Escape the ordinary and enjoy a laid-back lifestyle surrounded by beaches in The Sims 4 Island Living. Explore a breezy world drenched in sun, sand, and endless fun as your Sims make their own paradise.

9.

Nowhere Prophet

Release Date:

July 19, 2019

Prepare your decks and go on a pilgrimage through the wasteland. Nowhere Prophet is a unique single-player card game. Travel across randomly generated maps and lead your followers in deep tactical combat. Discover new cards and build your deck as you explore this strange, broken world.

10.

Irony Curtain: From Matryoshka with Love

Release Date:

May 16, 2019

Irony Curtain: From Matryoshka with Love is a satirical point and click inspired by the classic adventure games. It smuggles you out of your comfort zone and throws you into the middle of a Cold War spy intrigue - where there's an even bigger game being played...