| Blood & Truth | Judgment | Crash Team Racing: Nitro-Fueled |
| --- | --- | --- |
| | | |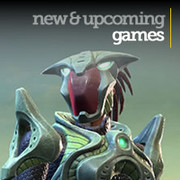 Find release dates, trailers, and scores for major upcoming and recent videogame releases for all platforms, updated weekly.
1.

Sekiro: Shadows Die Twice

Release Date:

March 22, 2019

Your death won't come easily. Enter the world of late 1500s Sengoku Japan; a brutal, bloody period of constant life-and-death conflict. As tensions rise, a compelling new story unfolds amongst the chaos. Introducing Sekiro: Shadows Die Twice, a dark and twisted new gameplay experience developed by the renowned team at FromSoftware and published by Activision. Directed by Hidetaka Miyazaki, Sekiro: Shadows Die Twice is a third-person, action-adventure game with RPG elements. The single-player game puts players in the protagonist role of a hard-hearted warrior whose mission is to rescue his master, a young lord, and exact revenge on his arch nemesis. As "Sekiro," or the "one-armed wolf," players discover the many ways to strategically approach combat and engage enemies. [Activision]

2.

Slay the Spire

Release Date:

May 21, 2019

Slay the Spire is an energetic fusion of card games and roguelikes. Choose your cards wisely. Craft a unique deck, encounter bizarre creatures, discover relics of immense power, and make your way up the ever-changing Spire.

3.

Fell Seal: Arbiter's Mark

Release Date:

April 30, 2019

Fell Seal: Arbiter's Mark is a turn-based tactical RPG with a focus on storytelling and strategic battles. Unfold a mature story as you progress through hand-crafted scenarios, controlling your own group of Arbiters, with each character customizable from a wide selection of classes and abilities.

4.

MLB The Show 19

Release Date:

March 26, 2019

MLB® The Show 19 brings you the best of baseball. Experience the ultimate duel: the 1v1 battle between hitter and pitcher to see who reigns supreme. Whether it be home runs, quick experiences, playing as legends, a full RPG experience or stiff Player vs Player competition; MLBTS 19 provides the perfect combination of authentic baseball experience mixed with video game fun.

5.

VA-11 Hall-A: Cyberpunk Bartender Action

Release Date:

May 2, 2019

Assume the role of a bartender at VA-11 Hall-A, affectionately nicknamed 'Valhalla.' Although it is just a small bar in downtown Glitch City, it attracts the most fascinating people this side of dystopia. Keep your clients lubricated and you will be made privy to the most interesting stories.

6.

Mortal Kombat 11

Release Date:

April 23, 2019

Mortal Kombat is back and better than ever in the next evolution of the iconic franchise. The all new Custom Character Variations give you unprecedented control to customize the fighters and make them your own. The new graphics engine showcasing every skull-shattering, eye-popping moment, brings you so close to the fight you can feel it. And featuring a roster of new and returning Klassic Fighters, Mortal Kombat's best in class cinematic story mode continues the epic saga over 25 years in the making.

7.

A Plague Tale: Innocence

Release Date:

May 14, 2019

A Plague Tale: Innocence offers an adventure supported by an original scenario, with gameplay that blends action, adventure and stealth phases. Follow our protagonists Amicia and her little brother Hugo, both orphans and on the run from the terrifying Inquisition. Our young heroes will also need to survive against an even greater danger: supernatural swarms of rats that appeared with the great plague infecting across cities and countryside. [Focus Home Interactive]

8.

FAR: Lone Sails

Release Date:

April 2, 2019

Traverse a desiccated seabed littered with the remains of a decaying civilization. Keep your vessel going, overcome obstacles, and withstand hazardous weather conditions. Where will this journey take you? Are you the last of your kind?

9.

Five Nights at Freddy's VR: Help Wanted

Release Date:

May 28, 2019

Five Nights at Freddy's VR: Help Wanted is a collection of classic and original mini-games set in the Five Nights universe. Survive terrifying encounters with your favorite killer animatronics in a collection of new and classic Five Nights at Freddy's experiences. "Where fantasy and fun come to life!"

10.

Blood & Truth

Release Date:

May 28, 2019

Blood & Truth takes place in modern day London against the city's backdrop of glamour and grit, making it the perfect location for a criminal underworld to inhabit. The capabilities of PS VR puts you into the shoes of an action hero in a way you won't have experienced before. From the moment you slip on the headset, you become Ryan Marks, an elite Special Forces soldier who is on a dangerous mission to save his family from a ruthless criminal overlord. Playing as Ryan, you will come face to face with enemies, uncover secrets and experience the thrill of the chase.