| Resident Evil 2 | Ace Combat 7: Skies Unknown | Vane |
| --- | --- | --- |
| | | |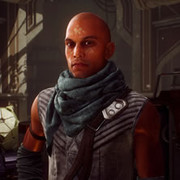 Find release dates, trailers, and scores for major upcoming and recent videogame releases for all platforms, updated weekly.
1.

Hitman 2

Release Date:

November 9, 2018

Travel the globe and track your targets across exotic sandbox locations in Hitman 2. From sun-drenched streets to dark and dangerous rainforests, nowhere is safe from the world's most deadly assassin, Agent 47. Prepare to experience the ultimate spy thriller story -- your mission is to eliminate the elusive Shadow Client and unravel his militia, but upon learning your target's true identity and the truth about 47's past, nothing will ever be the same.

2.

Big Bash Boom

Release Date:

November 29, 2018

Big Bash Boom is this summer's arcade blast for the whole family. Fully licensed with all your favourite Big Bash heroes, teams, and mascots, Big Bash Boom is all about whacking spectacular sixes... and then doing a little dance just to rub it in. Use powerups to get an edge on the field, or bling out your favourite team with a rich assortment of hilarious unlockable equipment options. Play along with Australia's biggest competition as it happens, and dominate your living room!

3.

Spyro Reignited Trilogy

Release Date:

November 13, 2018

The original roast master is back. Same sick burns, same smoldering attitude, now all scaled up in stunning HD. Spyro is bringing the heat like never before in the Spyro Reignited Trilogy game collection. Rekindle the fire with the original three games, Spyro the Dragon, Spyro 2: Ripto's Rage! and Spyro: Year of the Dragon. Explore the expansive realms, re-encounter the fiery personalities and relive the adventure in fully remastered glory. Because when there's a realm that needs saving, there's only one dragon to call.

4.

Monster Boy and the Cursed Kingdom

Release Date:

December 4, 2018

A legendary game series returns with an all-new adventure and in HD. Monster Boy is a colorful side-scrolling action adventure created in cooperation with Ryuichi Nishizawa, the creator of the famous Wonder Boy in Monster World series. Monster Boy is being created to bring back the enjoyment of the classic games that shine by simplicity. Exciting gameplay, upbeat music and smooth graphics. You'll need to overcome huge bosses, find hidden passages, discover powerful equipment and use all your wits and skills to remove a powerful curse. Transform into 6 different creatures, each with their own skills and abilities. Take advantage of all the unique powers to open new paths and advance in an epic story.

5.

Beat Saber

Release Date:

November 20, 2018

Enjoy precisely handcrafted levels and exclusively created electronic dance music, all embedded in an appealing futuristic world. Swing your sabers, match the color and the right direction to slash the cubes, and keep up with the adrenaline-pumping music…

6.

Tales of Vesperia: Definitive Edition

Release Date:

January 11, 2019

Tales of Vesperia: Definitive Edition celebrates the 10th anniversary of this RPG with new fully playable characters, events and other additional content never released outside of Japan. Follow Yuri Lowell, a former Imperial Knight, as he befriends a colorful cast of characters throughout the world of Terca Lumireis and finds himself in the middle of a nefarious plot that threatens the destruction of the entire planet.

7.

11-11: Memories Retold

Release Date:

November 9, 2018

11th November 1916, a young photographer leaves Canada to join the Western Front in Europe. The same day, a German technician is told that his son is missing in action on the front… They will discover the reality of war, crossing paths, on the front, and the rear, trying to preserve their humanity for their loved ones in the face of disastrous events… If they can come back. At 11am the 11th Day of the 11th Month of year 1918, they will face the biggest decision of their lives… This is the moving story of the end of World War One. [Bandai Namco]

8.

Ace Combat 7: Skies Unknown

Release Date:

January 18, 2019

Strap yourself into the cockpit of some of the worlds most formidable fighter planes and skim through the clouds embarking on daring aerial stunts and nerve-shredding tactical dogfights. In Ace Combat 7, you take on the role of an Ace an elite fighter pilot tasked with patrolling the most open and intimidating space on Earth: the sky. Choose from an array of authentic modern and futurist aircraft and load them up with an arsenal of cutting-edge super weapons as unfolding events drive you into ever more dangerous aerial face-offs. PlayStation VR support will allow you to actually climb inside the cockpit with a series of exclusive features that create a new level of death-defying immersion.

9.

Tetris Effect

Release Date:

November 9, 2018

From deep beneath the ocean to the furthest reaches of outer space, Tetris Effect's 30-plus stages are more than just backdrops; together with music, characters, and animations tailor-made for each level and triggered by your actions, they're all meant to make you feel something — to convey a mood, or even provoke an emotional response. [Enhance, Inc.]

10.

Persona 5: Dancing in Starlight

Release Date:

December 4, 2018

Choose from several difficulty levels and dance alongside the members of The Phantom Thieves in a customizable rhythm game experience. Characters can tear up the dance floor with a partner by performing well during a song and entering "Fever" mode; try out some of your favorite character combinations.