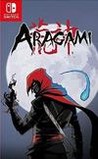 Summary:

You are Aragami, an undead warrior with the power to control the shadows. You've been summoned back to the world of the living by Yamiko, a girl imprisoned in the city fortress of Kyuryu. Embark on a dark journey full of blood and secrets to recover the broken fragments of your memories.

You are Aragami, an undead warrior with the power to control the shadows. You've been summoned back to the world of the living by Yamiko, a girl imprisoned in the city fortress of Kyuryu. Embark on a dark journey full of blood and secrets to recover the broken fragments of your memories. Infiltrate the occupied city of Kyuryu with your supernatural powers and fight light with shadows. Uncover a story about twin souls bound together by destiny that surpasses time and memories.

…

Expand
Developer:

Lince Works

Genre(s):

Action Adventure

,

General

# of players:

2

Cheats:

On GameFAQs

Rating:

M
Please enter your birth date to watch this video:
You are not allowed to view this material at this time.
Aragami: Shadow Edition - Official Switch Trailer
Overall, the game comes in as a previous release that was ported to the Nintendo Switch, and it is a very well made stealth game. Releasing on February 21, 2019, the price of the game is set on the Nintendo store at $29.99 USD. The download itself isn't that big so you won't have to worry about removing anything from your system unless you are without a memory card and already full to the system specs. Have fun with this one but be careful when trying to make your way through each level.

A beautiful stealth game, which combines great design and music elements. Switch version is identical to PS4, Xbox One and PC, which means it also has some A.I. problems, some levels feel too similar,

Stealth game fans will find a lot to love in the stylish and rewarding Aragami, especially within this fully featured Shadow Edition.

Taken as a whole, Aragami: Shadow Edition does the sneak 'n' stab genre well enough to tickle the taste buds of its fans. Others not quite as invested will probably only get a moderate amount of enjoyment with little satisfaction in gameplay outside of some nice ideas and the relief of accomplishment. The price point, even with the 10 percent discount offered for early adopters, isn't as attractive as it could be. This is, after all, evidently a low budget project and a three-year-old game at that.

Aragami is a fun, challenging stealth-action title with plenty to offer in terms of singleplayer and multiplayer. Although its performance on Nintendo Switch isn't the greatest, the game has plenty of replay value, and has a stunning design and soundtrack.

Aragami is a perfectly adequate stealth game. The gameplay loop is short, as it often is in stealth titles, but that loop generally works well. Enemies exhibit nothing in the way of complex behavior, but that doesn't make pushing through a group of them, silently killing as you go, any less satisfying. Aragami is a stealth game out of time that could have been quite beloved in 2006. Today, however, it will have to settle for pretty all right.

Despite feeling limited by development resources with mediocre A.I for enemies and limited movements, Aragami has a certain rhythm to its gameplay and it can be quite addictive sometimes. I don't think stealth games fans will be disappointed. The storytelling is also good with slow and satisfying world/characters building. This version has small technical issues though.
Overall, Aragami: Shadow Edition delivers what it sets out to. An immensely good stealth-based adventure. While the rest of the game isn't

Overall, Aragami: Shadow Edition delivers what it sets out to. An immensely good stealth-based adventure. While the rest of the game isn't anything spectacular, stealth fans looking for a challenge will find one with this game. If you're unfamiliar with the genre, or aren't too keen to it normally, the story and game play won't be enough to make it worth it, and the art and music won't be enough to keep you invested. And the price won't help justify it for many either.

…

Expand