| A Plague Tale: Innocence | Mortal Kombat 11 | Sniper Elite V2 Remastered |
| --- | --- | --- |
| | | |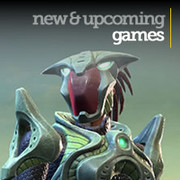 Find release dates, trailers, and scores for major upcoming and recent videogame releases for all platforms, updated weekly.
1.

Sekiro: Shadows Die Twice

Release Date:

March 22, 2019

Your death won't come easily. Enter the world of late 1500s Sengoku Japan; a brutal, bloody period of constant life-and-death conflict. As tensions rise, a compelling new story unfolds amongst the chaos. Introducing Sekiro: Shadows Die Twice, a dark and twisted new gameplay experience developed by the renowned team at FromSoftware and published by Activision. Directed by Hidetaka Miyazaki, Sekiro: Shadows Die Twice is a third-person, action-adventure game with RPG elements. The single-player game puts players in the protagonist role of a hard-hearted warrior whose mission is to rescue his master, a young lord, and exact revenge on his arch nemesis. As "Sekiro," or the "one-armed wolf," players discover the many ways to strategically approach combat and engage enemies. [Activision]

2.

Fell Seal: Arbiter's Mark

Release Date:

April 30, 2019

Fell Seal: Arbiter's Mark is a turn-based tactical RPG with a focus on storytelling and strategic battles. Unfold a mature story as you progress through hand-crafted scenarios, controlling your own group of Arbiters, with each character customizable from a wide selection of classes and abilities.

3.

Mortal Kombat 11

Release Date:

April 23, 2019

Mortal Kombat is back and better than ever in the next evolution of the iconic franchise. The all new Custom Character Variations give you unprecedented control to customize the fighters and make them your own. The new graphics engine showcasing every skull-shattering, eye-popping moment, brings you so close to the fight you can feel it. And featuring a roster of new and returning Klassic Fighters, Mortal Kombat's best in class cinematic story mode continues the epic saga over 25 years in the making.

4.

The Walking Dead: The Telltale Series - The Final Season Episode 4: Take Us Back

Release Date:

March 26, 2019

5.

Final Fantasy X / X-2 HD Remaster

Release Date:

April 16, 2019

Final Fantasy X tells the story of a star blitzball player, Tidus, who journeys with a young and beautiful summoner named Yuna on her quest to save the world of Spira. Then return in Final Fantasy X-2, join Yuna along with her companions Rikku and Paine on a quest around the world.

6.

Darkwood

Release Date:

May 17, 2019

Darkwood is a game about survival, exploration and fear, set in mysterious woods somewhere in the territory of the Soviet Bloc. It is a top-down, free-roam, surreal horror experience with a randomized world, taking cues from classic games, where oftentimes you had to figure things out for yourself. By blending RPG, roguelike and adventure elements together with a challenging difficulty, Darkwood aims to please players craving for a deep and rewarding experience. The fear of unknown is powerful and the unknown will try to remain unseen, forcing you to watch your back. Your senses will be deceived, your sight fooled, your smell tricked by Darkwood's surreal terrors. No answer will be given to you for free, yet somewhere in the woods lies the truth, an explanation to what has happened in this godforsaken place. Looking for your weakness, your inner demons, only to devour you. Welcome to Darkwood.

7.

A Plague Tale: Innocence

Release Date:

May 14, 2019

A Plague Tale: Innocence offers an adventure supported by an original scenario, with gameplay that blends action, adventure and stealth phases. Follow our protagonists Amicia and her little brother Hugo, both orphans and on the run from the terrifying Inquisition. Our young heroes will also need to survive against an even greater danger: supernatural swarms of rats that appeared with the great plague infecting across cities and countryside. [Focus Home Interactive]

8.

Dauntless

Release Date:

May 21, 2019

Discover a shattered world, forge powerful weapons, and hunt the ferocious behemoths threatening our survival.

9.

Operencia: The Stolen Sun

Release Date:

March 29, 2019

Zen Studios' modern homage to classic first-person dungeon-crawlers takes you to the land of Operencia, an unconventional fantasy world inspired by a faraway land referenced in countless Central European folktales.

10.

SNK 40th Anniversary Collection

Release Date:

May 3, 2019

2018 marks the 40th anniversary of legendary studio SNK! To celebrate this extraordinary milestone, a variety of classic arcade games from SNK's golden age are coming back together in one anthology on Nintendo Switch. SNK 40th Anniversary Collection is packed full of retro games and a treasure trove of features! FEATURES: * Collection of classics in your hands! Take a piece of SNK history with you wherever you go on Nintendo Switch. Choose from over a dozen titles and experience an intense blast from the past! * Modern Meets Retro! Rewind and save at any time while you're playing, enjoy updated graphics at 1080p resolution, and experience redesigned control schemes for a modern feel! * Enter the SNK Museum: A history of SNK and its games await in the Museum Mode. Explore the legacy of one of Japan's leading developers with high definition artwork and original promotional assets!