| Resident Evil 2 | Ace Combat 7: Skies Unknown | Onimusha: Warlords |
| --- | --- | --- |
| | | |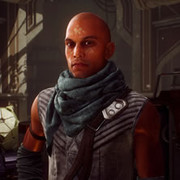 Find release dates, trailers, and scores for major upcoming and recent videogame releases for all platforms, updated weekly.
1.

Red Dead Redemption 2

Release Date:

October 26, 2018

Developed by the creators of Grand Theft Auto V and Red Dead Redemption, Red Dead Redemption 2 is an epic tale of life in America's unforgiving heartland. The game's vast and atmospheric world also provides the foundation for a brand new online multiplayer experience. America, 1899. The end of the Wild West era has begun. After a robbery goes badly wrong in the western town of Blackwater, Arthur Morgan and the Van der Linde gang are forced to flee. With federal agents and the best bounty hunters in the nation massing on their heels, the gang has to rob, steal and fight their way across the rugged heartland of America in order to survive. As deepening internal fissures threaten to tear the gang apart, Arthur must make a choice between his own ideals and loyalty to the gang that raised him. [Rockstar]

2.

Thronebreaker: The Witcher Tales

Release Date:

December 4, 2018

From the creators of The Witcher 3: Wild Hunt comes a brand new tale set in the brutal and twisted universe of witcher Geralt of Rivia. The world stands on the verge of chaos, as the tensions between the power-hungry Nilfgaardian Empire and proud Northern Realms grow. Facing an imminent invasion, Meve — war-veteran Queen of Lyria and Rivia — is forced to once again enter the warpath, and set out on a dark journey of destruction and revenge.

3.

Guacamelee! 2: The Proving Ground

Release Date:

January 18, 2019

Head back to the Mexiverse in this long-awaited sequel to the smash hit Guacamelee. Uppercut your way to victory across stunning new hand-crafted levels. Featuring full 4-player co-op, fancy new wrestling moves, sassy new bosses, twice the enemies, and 300% more chickens.

4.

Forza Horizon 4: Fortune Island

Release Date:

December 13, 2018

Negotiate the wild terrain on the island in FH4's first expansion.

5.

Monster Boy and the Cursed Kingdom

Release Date:

December 4, 2018

A legendary game series returns with an all-new adventure and in HD. Monster Boy is a colorful side-scrolling action adventure created in cooperation with Ryuichi Nishizawa, the creator of the famous Wonder Boy in Monster World series. Monster Boy is being created to bring back the enjoyment of the classic games that shine by simplicity. Exciting gameplay, upbeat music and smooth graphics. You'll need to overcome huge bosses, find hidden passages, discover powerful equipment and use all your wits and skills to remove a powerful curse. Transform into 6 different creatures, each with their own skills and abilities. Take advantage of all the unique powers to open new paths and advance in an epic story.

6.

Hitman 2

Release Date:

November 9, 2018

Travel the globe and track your targets across exotic sandbox locations in Hitman 2. From sun-drenched streets to dark and dangerous rainforests, nowhere is safe from the world's most deadly assassin, Agent 47. Prepare to experience the ultimate spy thriller story -- your mission is to eliminate the elusive Shadow Client and unravel his militia, but upon learning your target's true identity and the truth about 47's past, nothing will ever be the same.

7.

Spyro Reignited Trilogy

Release Date:

November 13, 2018

The original roast master is back. Same sick burns, same smoldering attitude, now all scaled up in stunning HD. Spyro is bringing the heat like never before in the Spyro Reignited Trilogy game collection. Rekindle the fire with the original three games, Spyro the Dragon, Spyro 2: Ripto's Rage! and Spyro: Year of the Dragon. Explore the expansive realms, re-encounter the fiery personalities and relive the adventure in fully remastered glory. Because when there's a realm that needs saving, there's only one dragon to call.

8.

The Gardens Between

Release Date:

November 29, 2018

Manipulate the flow of time to solve mind-bending puzzles while following best friends Arina and Frendt. Move time forward and backward, revisiting shared precious childhood memories scattered amongst surreal garden islands.

9.

World of Final Fantasy Maxima

Release Date:

November 6, 2018

POWERED UP AND REBORN! Expanding the horizons of FINAL FANTASY! A tale of many encounters and the birth of a new world. Originally released in October 2016, WORLD OF FINAL FANTASY has just been powered up and reborn as WORLD OF FINAL FANTASY Maxima! New characters from FF lore (Champions) and monsters (Mirages) add even more fun and excitement to this unique adventure. This new and enhanced version of WORLD OF FINAL FANTASY also features the Avatar Change system, which allows the protagonists, Reynn and Lann, to fight as Champions. Fight your way through exhilarating battles as legendary FINAL FANTASY heroes!

10.

Ace Combat 7: Skies Unknown

Release Date:

January 18, 2019

Strap yourself into the cockpit of some of the worlds most formidable fighter planes and skim through the clouds embarking on daring aerial stunts and nerve-shredding tactical dogfights. In Ace Combat 7, you take on the role of an Ace an elite fighter pilot tasked with patrolling the most open and intimidating space on Earth: the sky. Choose from an array of authentic modern and futurist aircraft and load them up with an arsenal of cutting-edge super weapons as unfolding events drive you into ever more dangerous aerial face-offs. PlayStation VR support will allow you to actually climb inside the cockpit with a series of exclusive features that create a new level of death-defying immersion.